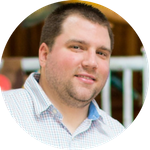 My name is Chris Stocker. I am a father, husband, entrepreneur, vlogger, author and live with type 1 diabetes.
I am the owner of an online marketing company in Delray Beach, FL.
As the owner of CSI Marketing Solutions, LLC, I strive to help small businesses compete with large brands by providing them successful SEO and social media management with an affordable budget.