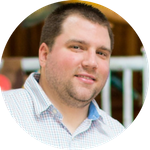 My name is Chris Stocker. I have been involved in digital marketing since 2007. I am the owner of an digital marketing agency in Delray Beach, FL.
As the owner of CSI Marketing Solutions, LLC, I strive to help small businesses compete with large brands by providing them successful SEO and social media management with an affordable budget.
You can connect with me at any of the social media channels below.